ACCESS AUDIO EXPERTISE

Access Audio is a full-service Cincinnati event production company specializing in professional sound, lighting, and video. Behind every Access Audio serviced event is a client with a vision and a team of passionate craftspeople breathing life into it. It's this relationship that makes our productions truly custom experiences. It's this trust that allows space for creativity and innovation to flourish. It's what takes an event from memorable to unforgettable. From audio equipment rental and event lighting rental to audio video installation, training, and consulting, Access Audio exists to support you.

Check out our main areas of service and expertise below. Have something else in mind? Send us a message--we are always eager to collaborate on new projects.
Equipment Rental
Our knowledgeable and experienced staff will help you select the gear that fits your unique event needs and budget, and provide creative solutions to build systems that work for you. We feature the latest digital consoles, line arrays, moving lights, ground-based and flown rigging systems, live video equipment, and more to enhance any message, engage any audience, and execute an event of any size with excellence. We obsess over the maintenance of our gear- we diligently clean, test, and retest production equipment to ensure it looks and performs as new when you rent it.
A/V/L Support + Staffing
We provide professional operators and careful craftsmen for each part of your event. Our system technicians are skilled in using technology to meet the goals and overcome any challenges of your next event. We are creative problem-solvers who delight in saying "yes." We are about supporting ministry first–and if that means stacking chairs, well stack chairs. You will find our team courteous, creative, and willing to go the extra mile to help bring your vision to life.
Consulting
If you're planning an event–large or small–consider bringing Access Audio on board to assist with the production details. We'll walk alongside you through all the little specifics that add up to an unforgettable show, an engaging presentation, or an inspiring worship service. We can introduce you to our time-tested partners in audio, lighting, video, rigging, and special effects and bring all of these services together to work for you. From tight budgets and confusing riders to training volunteer staff, we're glad to offer our help in whatever way supports you best.
Equipment Sales
Whether you're buying a replacement cable or outfitting an entire church, we're here to help. We'll take the time to understand your needs, your existing gear, and any problems you might be having. Then, our staff will work with you to meet those needs. We will work within any budget, but we will never sell or recommend junk, and we don't disappear after the sale either. Need help setting things up? We'll be there. Volunteers need training on the new console? We'll meet with them. Gear breaks one day out of warranty? We'll go to bat for you.
rent local. buy local.
ACCESS AUDIO TEAM


Access Audio is a team of people who are in this for people. Our courteous and experienced craftsmen excel at thinking critically and creatively about design and function within A/V/L production. We hold ourselves to a standard of excellence, servanthood, humility, and problem-solving.
Ethan began Access Audio in 1991 and has extensive experience in the live audio and lighting industry. Ethan handles the overall strategy and operations of Access Audio. A father of three, he enjoys spending time with family, music, and eating fried chicken.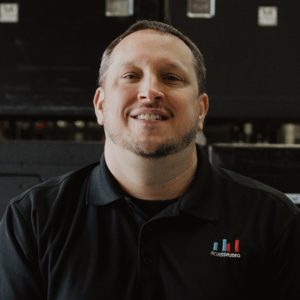 Chris Knueven
Business Operations
With Access Audio since 2012, Chris has a heart and mind for the details. Chris sees most rental and sales projects through from start to finish. He is active in his church, where he leads worship and serves in many ways. Chris has two kids and enjoys not spending money.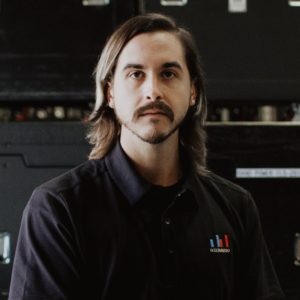 FrankJohn Miranda
Director of Live Events
A graduate of the Recording Workshop, FrankJohn heads up Live Events for Access Audio, running the day to day operations of our shop. He also serves as our chief audio engineer for many events. He enjoys red meat, rock and roll, and the beach.
NEWS FROM THE SOUNDBOARD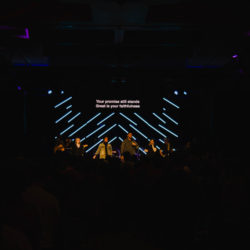 Cincinnati Lighting Rental Access Audio is pleased to support churches and ministries, corporations, schools and nonprofits, and individuals in all types of live events and productions. We might be Access Audio, but our expertise and inventory stretches far beyond sound systems and microphones. We help our customers bring their visions to life with extensive lighting
-> Continue reading Lighting Rental Cincinnati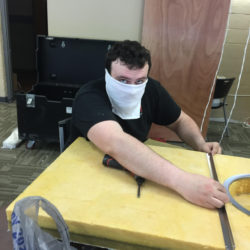 Previous
Next